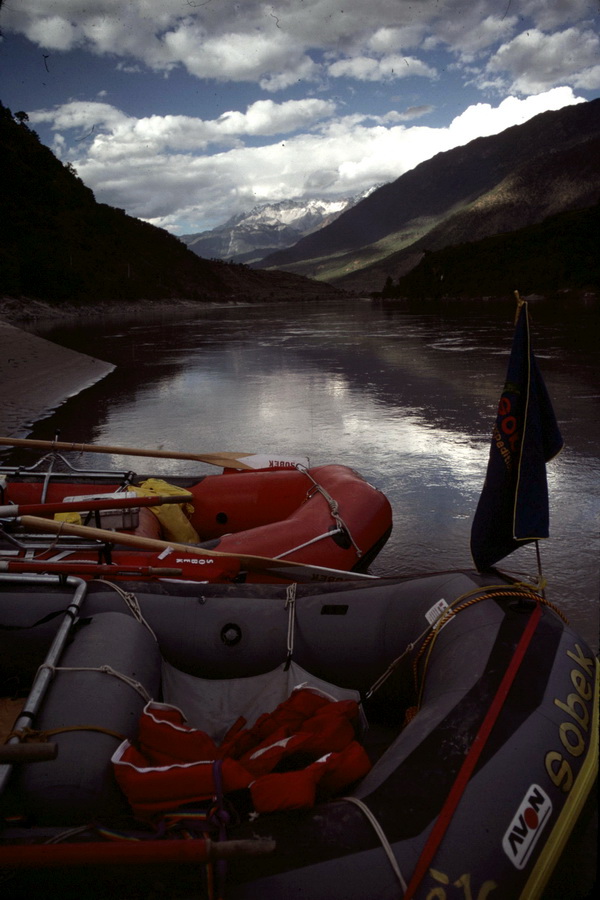 In 1987, adventurers
Richard Bangs
and Christian Kallen led an expedition to paddle the Upper Yangtze River, a place that was about as remote and unexplored as anywhere on the planet at that time. Their journey was a challenging one to say the least, as several previous expeditions to the region had failed, sometimes resulting in the death of a member of the team. But the two men managed to complete their excursion and would later go on to write a book entitled
Riding the Dragon's Back
that recounted their tale as well as that of others who had tried before them.
A few days ago, Richard posted an excerpt from that book on the
Huffington Post
. The article has the ominous title of "
A Death on the Yangtze
," and it offers details of a previous expedition that set out to raft the river. This brief portion of the book offers insights into a major river expedition and gives us a glimpse of the challenges that teams faced when paddling the wild and untamed Yangtze at that time.
The members of the team faced any number of obstacles including difficult water conditions, weather that changed on a moments notice, logistical and supply problems and illness. It is the last of those that brings about the death of one of the members of the team who contracted pulmonary edema hundreds of miles away from a hospital and with no means of being evacuated.
The excerpt is an excellent read and offers some lessons for anyone planning a major expedition. But most of all, it'll probably inspire you to want to read the full book and get the entire story of the race to explore a wild river that wouldn't be conquered easily.